Mallika is a successful financial advisor for over 15 years, she is also a very successful real-estate agent.
A dynamic go-getter, she has quickly expanded her team of Channel Partners by enrolling 3 CPs under her, of which one CP has further recruited 3 new CPs. Mallika and her team have closed 6 sales in her 1st month of association with Square Connect.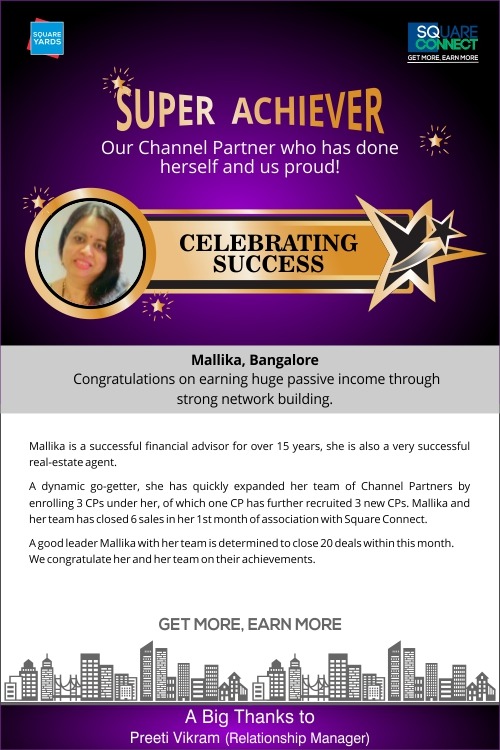 A good leader Mallika with her team is determined to close 20 deals within this month.
We congratulate her and her team on their achievements.
To become our Channel Partner download Square Connect App. Android http://goo.gl/bkUt3J & iPhone https://goo.gl/JNVBvj